Turtle Watching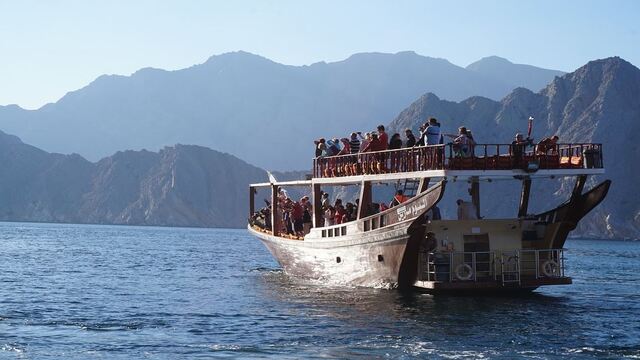 Dhow

Trekking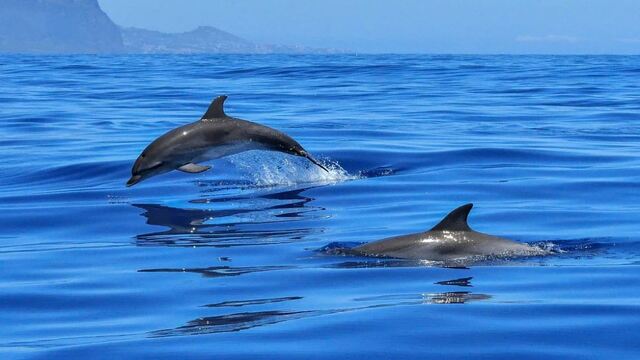 Dolphins




Adventure in Oman
Dolphins Watching:-Our boat service can give you a dolphin shows experience. If you like seas, you will definitely like this. It will give you the excitement of dolphins watching experience. The most popular place for dolphin shows in Oman is Muscta and the Musandam Sea.
Snorkeling and swimming:- Experts say this is the most exciting activity in Muscat and the Peninsula of Musandam. Snorkeling is not something you can do anywhere, You can be in the heart of the ocean and see some of the beautiful creatures of nature inside the water, such as Starfish, reef sharks, tiger fish, turtles and other marine life creatures.
Wadi Shahb Trekking:- You'll have to board a boat for One OMR each person (round trip) to traverse a brief section of the river after reaching the Wadi Shab parking. You only have to spend for the trip since there's no admission charge for the Wadi. After that, you'll begin an incredibly peaceful 45-minute hike through a stunning, rocky valley dotted with lush vegetation, Lotus plantation and palm trees.
Al Mirani Al Jalali Fort :- This 16th-century fort, along with the AI Jalali Fort, was erected by the Portuguese to guard the Muscat port. Visitors are not allowed to enter the palace, but they can enjoy the mesmerizing view from outside. The form played a significant role in the defeat of the Portuguese. The architectural wonder has various tools on display used in an ancient war.
Trekking/Balcony Walk:- Known as the Grand Canyon of Oman, it is located on Jebel Shams (Mountain of the Sun). This 4-hour round-trip hike offers some of the best views in Oman. The Jebel Shams Mountains are located in northeastern Oman, north of the city of Al Hamra. As an aside, Oman is home to some of the most spectacular treks, but it's a relatively unknown country that's a great place to head out on a trekking holiday.
Turtle Watching:- A short drive from the Wahiba Sands, and a jump over Wadi Bani Khalid (another of Oman's great swimming holes), lies the port town of Sur. There are a couple of castles, plenty of pretty boats and some nice beaches, but most people come for the turtles. The Ras al Hadd Turtle Reserve is close by. It's open to the public and fairly well policed. Cars must enter and park by 8:00 p.m. A quiet walk to the beach and several hours of sitting provides visitors with a view of mother turtles laying their eggs. The Ras al Jinz resort just to the south provides more private viewing available especially to hotel guests. Reached by plane or ferry, Masirah Island to the south provides a similar experience with even more wildlife and less human interaction.