Grand mosque

Opera House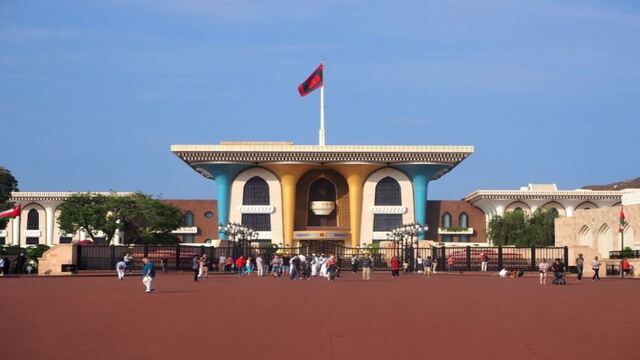 Al Alam Palace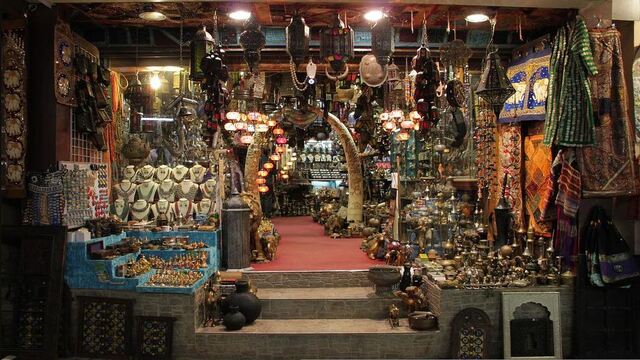 Souq Matra

Bait al Zubair

Al Mirani and Al Jalali Fort






The beautiful city of Muscat is a wonderland for tourists from the country and abroad. The deserted land gives you thousand of opportunities to travel through adventurous sites, historical forts and palaces, alluring beaches, ancient markets, and aesthetic art-cultural galleries. Once you are in Oman, you don't have any shortage of illumination during your holidays. Find the tour guide helpful to discover the desert city like never before and keep it treasured for a lifetime.
---
Grand Mosque Muscat
Also named Sultan Qaboos Grand Mosque, it is Oman's most prominent mosque, with 20,000 worshippers at a time. The mosque is a wonderment of contemporary architecture, and this worship center is beautifully crafted with Islamic, Omani, and Middle-eastern architectural designs.
Timings: For non-muslims, the mosque is open from Saturday to Thursday between 8 am to 11 am. Muslims can visit any time.
Entry fee: Free
---
Al Alam Palace
This royal palace history and allows visitors to take photographs from outside. Also called The Sultan Qaboos Palace, the residence is one of the best representations of vibrant Islamic architecture. Now, the property is used to accommodate distinguished officials. Constructed by Imam Sultan Bin Ahmed, the palace is surrounded by The Mutrah harbor and lush greenery.
Timings: Open all days for 24 hrs
Entry fee: Inside entry is restricted
---
Royal Opera House
People who have a particular interest in art, music, and culture should keep it on their wishlist while traveling to Muscat. Set up in the year 2001, the magnificent complex has an auditorium, theatre, art center, and landscape garden. With a capacity of 1100 people, the art center is a true example of carrying the heritage with the arrangements of diversified cultural events.
Timings: 8.30 AM to 10.30 AM
Entry fee: OMR 3 for adults and OMR 1 for child
---
Al Mirani and Jalali Fort
This 16th-century fort, along with the AI Jalali Fort, was erected by the Portuguese to guard the Muscat port. Visitors are not allowed to enter the palace, but they can enjoy the mesmerizing view from outside. The form played a significant role in the defeat of the Portuguese. The architectural wonder has various tools on display used in an ancient war.
Timings: 6 am to 6 pm
Total time taken: 1-2 hrs
Entry fee: Free
---
Mutrah Souk
Also named Al-Dhalam, this oldest Arab Market has been a supply center of daily life requirements for the Omanis since the 1960s. The dark and crowded Market comprises countless craftwork shops, textiles, incense, jewelry, pottery, pipes, garments, fruits, and vegetables. The narrow spiraling alleys create an allure to the whole Market, thus comes enjoyment for the shoppers.
Timings: 8 am to 1 pm
4 pm to 10 pm (On Friday, the Market is operational only in the afternoon)
---
Bait Al Zubair
Situated in Muscat City, this private museum houses historical items belonging to Oman's cultural, military, and social past. Opened in 1998, this architectural complex has an extensive collection of artifacts like jewelry, weapon, household goods, khanjars, and costumes Of Omani culture.
Timings: Thursday to Saturday from 9.30 am to 6.00 pm
Entry fee: Child: OMR 1, Adult: OMR 2
---
National Museum of Oman
---
Mutrah Fish Market
---
Visit the vibrant land of Muscat between October to March. During these months, you will get pleasant weather for exploring the place and make your trip super comfortable. Choose the most suitable tour package from the comprehensive offerings and spend an unforgettable holiday that makes you feel refreshed. The packages are designed exquisitely according to the unique needs of travelers. So, without further waiting, avail the most personalized holiday package and shape your itineraries as you wish.