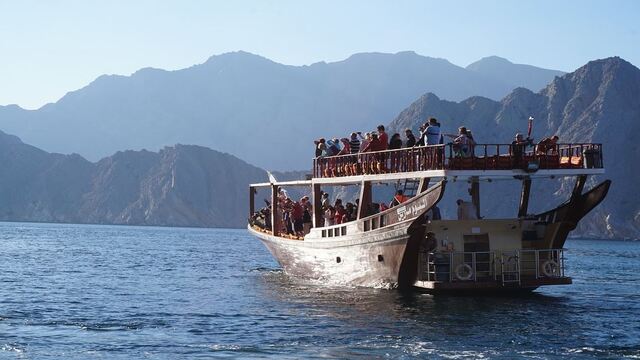 Dhow

Damaniyat island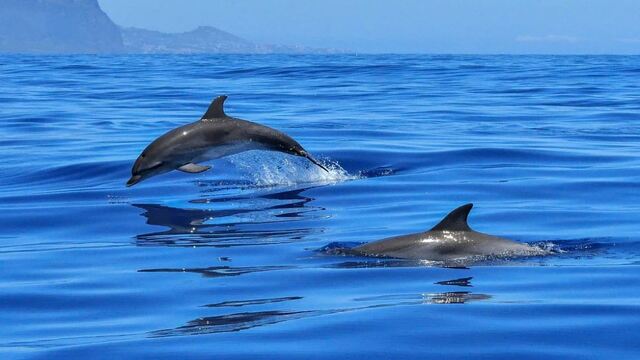 Dolphins



Sea
Dhow cruise lunch:- If you want to try out the local food of Dhow in Khasab, then going for Dhow cruising lunch facilities might be ideal for you. All you have to do is to contact some guides for pre-booking services and get tickets to your amazing cruising lunch.
The dolphin watching and snorkeling tour :- Starts from Marina Bandar in the private yacht or sharing yacht, Muscat's waters are teeming with wildlife, including whales, dolphins, turtles, all kinds of wild fish, and tropical fish swimming around coral reefs. Even if you're unlucky and don't see dolphins, the coastline is great and snorkeling is fine. You can swim in the sea every day of the year and see dolphins almost every day. Once you spot the dolphins, watching their acrobatic performance is thrilling. You can see many kinds of tropical fish and you may even see one or two turtles grabbing food on the reef. Snorkeling is available most days of the year.
Islands:- Explore the Dimaniyat Islands, one of Oman's gems; on your boat excursion, set sail from Muscat. You get the opportunity to witness the profusion of marine life while snorkeling in a lovely nature reserve that is UNESCO-protected. The driver shall pick you up in Muscat near the Al Seeb neighborhood to start your day, and then take you to the harbor to commence the 43.5 mile/ 70 km north-western voyage to the Dimaniyat Islands. Moreover, you may savor complimentary water and soft drinks while on board, delighting in Muscat's lovely scenery and shoreline. After reaching the Dimaniyat Islands, you may stroll through the wildlife reserve and pause for snorkeling at two distinct locations. If you're fortunate enough, you'll see dolphins, eels, and sharks, apart from corals and sea turtles. You can even locate your favorite Nemos, i.e., clownfish, and observe diverse varieties of colorful fish.