AL Alam Palace

khasab Dhow

Khasab City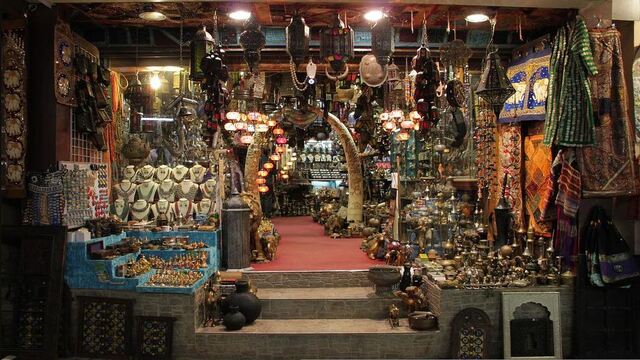 Souq Matra

Mughsail Beach

Wadi Arbaeen






Day 1
Arrive in Muscat proceed to the hotel and check in.
You will visit Grand Mosque, Fish Market, Al Alam Palace, Al Mirani Al Jalali Fort, Mutrah Souk, Bait Al Zubair, Muttra Corniche (Photo stop) and Muttra Fort (Photo Stop).
Grand Mosque: – Also named Sultan Qaboos Grand Mosque, it is Oman's most prominent mosque, with 20,000 worshippers at a time. The mosque is a wonderment of contemporary architecture, and this worship center is beautifully crafted with Islamic, Omani, and Middle-eastern architectural designs
Note: – Timings: For non-Muslims, the mosque is open from Saturday to Thursday between 8 am to 11 am. Muslims can visit any time. Women should cover their head with the lady scarf, Must wear long sleeve Shirt/Top/T-Shirt and should cover their leg till the ankle. Men should wear full pants and half sleeve shirt or t-shirt also permitted. Both should not wear transparent clothing and no pictures of living beings.
Fish Market: – Located in the heart of Muttrah in Oman's largest port, the new fish market is a tribute to Oman's past and future. The town of Muttrah is known for its long trading history, unique port and long-standing fishing tradition. Located near the city's original fish market, which was built in 1960, the new market represents the continuation of the region's trading and fishing traditions, while also meeting Oman's need to cater to its growing tourism industry.
Al Alam Palace :- This royal palace carries 200 yrs history and allows visitors to take photographs from outside. Also called The Sultan Qaboos Palace, the residence is one of the best representations of vibrant Islamic architecture. Now, the property is used to accommodate distinguished officials. Constructed by Imam Sultan Bin Ahmed, the palace is surrounded by The Mutrah harbor and lush greenery.
Al Mirani Al Jalali Fort :- This 16th-century fort, along with the AI Jalali Fort, was erected by the Portuguese to guard the Muscat port. Visitors are not allowed to enter the palace, but they can enjoy the mesmerizing view from outside. The form played a significant role in the defeat of the Portuguese. The architectural wonder has various tools on display used in an ancient war.
Mutrah Souk :- Located in the heart of Muttra in Oman's largest port, the new fish market is a tribute to Oman's past and future. The town of Muttra is known for its long trading history, unique port and long-standing fishing tradition. Located near the city's original fish market, which was built in 1960, the new market represents the continuation of the region's trading and fishing traditions, while also meeting Oman's need to cater to its growing tourism industry.
Bait Al Zubair :- Situated in Muscat City, this private museum houses historical items belonging to Oman's cultural, military, and social past. Opened in 1998, this architectural complex has an extensive collection of artifacts like jewelry, weapon, household goods, Khanjars, and costumes Of Omani culture.
Opera House (Photo Stop) :- People who have a particular interest in art, music, and culture should keep it on their wishlist while traveling to Muscat. Set up in the year 2001, the magnificent complex has an auditorium, theatre, art center, and landscape garden. With a capacity of 1100 people, the art center is a true example of carrying the heritage with the arrangements of diversified cultural events.
Muttra Corniche (Photo stop) :- Mutrah stretches along an attractive corniche of latticed buildings and mosques; it looks spectacular at sunset when the light casts shadows across the serrated crescent of mountains, while pavements, lights and fountains invite an evening stroll or a bike ride.
Muttra Fort (Photo Stop) :- Muttrah stretches along an attractive corniche of half-timbered houses and mosques. At sunset, it looks spectacular as the light casts shadows on the mountain's jagged crescent and the walkways, lights and fountains invite evening walks and bike rides.
Overnight in Muscat.
Day 2
Drive from Muscat to Sur
Drive to Seeb Fish Market 32 Km, 30 Minutes
You will visit Quriyat-Wadi Dyqah-Wadi Mazara-Wadi Arbaeen-Bimmah Sink hole-Dhow factory and Light House.
Drive from Muscat to Quriyat Fish Market 93 Km, 1 Hrs. 10 Minutes
Quriyat:- Quriyat (also called Qurayyat) is a small coastal town near Muscat. The town's past was marked by fierce resistance to Portuguese invasion, but today it is a quiet fishing village. The main attraction for most visitors is the Quriyat Fish Market on the entrance of the city.
Drive to Wadi Mazara and Wadi Dayqah 30 Km, 35 Minutes
Wadi Mazara and Wadi Dayqah:-Experience Wadi Dayqah, Oman's most significant water dam. This massive structure, located in the natural limestone Wadi (valley), is a striking example of how scientific progress can be both functional and beautiful. Enjoy a peaceful stay there. Wadi Dayqah is a fantastic day trip destination since it has cascading streams, lovely pools, and picnic areas. This adventure won't take more than six hours, so sit back and take in the natural splendor. The largest artificial Dam in Oman is located above the settlement of Al Mazara inside the Vilayat of Quriyat, in a desert region with mountains as a backdrop.
Drive to Wadi Arbaeen 25 Km, 1 Hrs.
Wadi Arbaeen:-One of the favorite outdoor locations in Oman, and quite simply, my favorite Wadi, is Wadi Al Arbaeen. Because of the absence of indication and the length of off-road you must travel, Wadi Arbaeen isn't widely obtainable. Nevertheless, you must go if you prefer swimming in freshwater ponds, which are plenty here, and wish to appreciate the peace of strolling across a relatively undisturbed wadi. While wading via Wadi, particularly late in, you nearly feel weird. If you wish to discover Wadi Al Arbaeen truly must visit.
Drive to Bimmah Sinkhole 20 Km 40 Minutes.
Bimmah Sinkhole:- Visit the stunning lake in the Bimmah Sinkhole on the journey to Muscat. The Day one trip will then end as you get back into the car and start the return trip to Muscat, where you'll be landed off at your accommodation.
Dhow Factory:- Explore the dhow yard if you're in Sur; shipbuilders continuously construct this type of historical boat the same way they did many centuries ago. The dhow's components are all connected by cable rigging makes it unique. The constructors don't utilize contemporary nails or tools and don't need blueprints because they already know how the vessel will be built. The affluent and distinguished travel to Sur has a custom-built dhow fashioned for recreational sailing. Take the opportunity to obtain a quick glimpse at the Fatah al-Khair, which was formerly a well-known fishing boat that cruised the sea for fish. It can be seen in a public museum next to the dock.
Al Ayjah Light House:- Visit the three-story Al Ayjah lighthouse, majestically perched against the Sur coast. In the past, this structure served as a watchtower to guard the community from marauders. Later, it was transformed into a lighthouse to direct dhows toward the Sur lagoon. It boasts a fortress-like dome-shaped roof, a wooden entrance with intricate carvings, and windows. Since the landscape in the region fluctuates with the tides, it has been a favored topic for photographers due to its distinctive architectural design and panoramic surroundings.
Overnight in Sur
Day 3
Drive from Sur to Ras al Hadd
Drive to Wadi Tiwi and Wadi Shab 48 Km, 40 Minutes
Wadi Tiwi (Photo Stop):- Inside the Al Sharqiyah area, Wadi Tiwi is close to Wadi Shab. The Wadi, which was titled following Tiwi Village, is the closest thing to a rainforest one will find in the Gulf. Wadi Tiwi, which has emerald-colour lakes and is flanked by lovely date and banana fields, is less well-known than Wadi Shab but is equally stunning. You may embark on a two days journey from this Wadi to less travelled areas of the area for all those outdoorsy types out there.
Drive to Wadi Shahd 1 Km 3 Minutes.
Wadi Shahb:- You'll have to board a boat for One OMR each person (round trip) to traverse a brief section of the river after reaching the Wadi Shab parking. You only have to spend for the trip since there's no admission charge for the Wadi. After that, you'll begin an incredibly peaceful 45-minute hike through a stunning, rocky valley dotted with lush vegetation, Lotus plantation and palm trees.
Drive to Ras al Jinz 95 Km, 1Hrs. 40 Minutes.
Arrive in the resort check in and relax evening proceed to turtle watching tour.
Enjoy the cute little turtles at Ras Al Jinz Turtle Sanctuary.
Ras Al Jinz is a peaceful fishing town in Ras Al Hadd, which lies towards the eastern edge of the Arabian Peninsula. The critically protected Chelonia mydas turtle resides inside the Ras Al Jinz turtle's sanctuary. This environmental setting skillfully integrates educational programs and tour operators in addition to investigating these threatened animals. Additionally, this turtle sanctuary is the sole location in the world where tourists may see how these enormous marine turtles miraculously build their nests.
Overnight in Ras al Jinz.
Day 4
Ras al Jinz to Wahiba Desert.
Drive to wadi Bani Khalid 163 Km, 2 hrs. 20 minutes.
Wadi Bani Khalid:- Proceed to the most famous and beautiful Wadi Bani Khalid to enjoy the pleasing and beautiful Wadis of Oman. While traveling there, you will go across many small villages, towns, and even through the mountains that would treat you to some excellent scenic and panoramic beauty of the landscape present there. These roads will eventually lead you to a large pool covered with vegetation. You can park your vehicle here and continue your journey towards the deep end of the wadis. Additionally, you can dive in for a quick swim in these waters to feel the glorious beauty of nature. However, wearing comfortable clothing and shoes during this trip is recommended.
Drive to Desert 65 Km, 1 hr.
Desert Bedouin House:- It is the home of Bedouins so you are going to visit The House Bedouins, where you will enjoy the traditional coffee, the locals call it Kahwa. Specially locals like to drink this traditional coffee with the dates.
Desert Dunes:- The people visiting it for the first time would be genuinely impressed by the beauty with which the dunes and their colors change. You can also ask your driver to take you to the great desert dunes in the region, popularly known as Al Wahiba Desert, where you will be treated to the thrill of driving through the undulating dunes of the desert. Once you are finished with the dune driving then you can enjoy the Sunset from the most beautiful desert of Oman.
Overnight in desert camp.
Day 5
Drive from Desert to Nizwa
You will visit Mudhairib-Sinaw Souq-Nizwa Souq-Nizwa Fort.
Drive to Mudhairib 28 Km, 30 Minutes.
Mudhairib Village:- The old village of Al Mudhaireb. The ruins are very interesting and you can explore the area, but if you keep going uphill you'll see one of Al Mudaireb's many watchtowers. The view from this watchtower is very beautiful, and when you get there, you will find that Al Mudaireb has six other watchtowers. Historically, each division of a village had its own watchtower to warn residents of attacks from other villages or divisions, and there was an ancient division under or near each of these watchtowers.
Drive to Sinaw 95 Km, 1hr. 10 Minutes
Sinaw Souq and Ruins:-Sinaw is considered one of the most important markets in the eastern region of Oman, along with the Sur market and Ibra market. The city has a rural character because it is surrounded by the desert. The Sinaw Thursday Market is held every Thursday in North Al-Sharqiyah province. It is a very busy market due to its proximity to the Bedouin community who go there to buy basic necessities and sell livestock and handicrafts. This market is open from 6am to 1pm.
Drive to Nizwa 111 Km, 1hr. 20 Minutes
Nizwa Fort :- The erection of Nizwa fort, which was started in the seventeenth century by Sultan Bin Saif Al Yarubi, the utmost important member of the Yarubi tribe, and finished in twelve years, has a long and illustrious history. However, this Fort was constructed by Imam Al Sultan bin Malik Al Kharusi during the ninth century.
Nizwa Tower:- The foundation extends 30 meters (98 feet) underground. One of the most interesting features is the drum-like cylindrical tower about 45 meters (148 feet) in diameter and about 34 meters (112 feet) high. Two cannons guard the tower's entrance, as well as a labyrinth of rooms, high-ceilinged halls, doorways, terraces, narrow staircases and corridors that give you a deeper look at the ingenuity of Omani architecture.
Nizwa Souq (Market):- )which is close to the Nizwa fort, will offer you a taste of the past of Oman because most of its buildings still feature the country's historical buildings. Based on what you wish to purchase, the souq is divided into separate sections; You can witness locals purchasing Omani Pottery, Silver jewelry, Handicrafts, Spices, Frankincense, Traditional Omani attire for both men and women, Traditional Khanjars (Dagger), Perfumes, Dates and Dates Honey, Meat, fruits and vegetables, Omani Traditional Sweet Halwa. The remaining of its souq offers distinctive mementos like fresh dates, lamps, and taqiya headgear. The typical Omani souq marketplace is the most incredible location to observe how the community market functions.
Overnight in Nizwa
Day 6
Drive from Nizwa to Jebel Akhdar
Drive to Wadi Bani Khalid 56 Km, 1hr.
You will visit Birkat Al Mouz-Wadi Mayuddin-Al Ain Village-Wadi Bani Habib-Nizwa
Falaj Khatmayin:- The Falaj Khatmayin is perhaps Oman's biggest Falaj and a World Heritage Site in Nizwa, giving the city the water it needs for its farmlands and crops. Locals frequently visit the park created on a little fraction of the Falaj! This old Falaj is thought to date back to 2500 BC! Hence, While you're on vacation in Nizwa, the Falaj is an excellent location to unwind and relax!
Birkat Al Mouz:- In Oman's Nizwa province, in the Ad Dakhiliyah district, is the historic hamlet of Birkat Al Mouz. It also houses the reconstructed fort known as Bait al Redidah and functions as the gateway to the Wadi Al-Muaydin on Jebel Akhdar's southern edge. We highly suggest you make a pit break at the Birkat Al Mouz remains on your approach to Jebel Akhdar since the scenery from this village will transport you to a different era. You would also learn about the way that these native inhabitants resided in these mountains, which were bordered by plantations.
Wadi Mayuddin:- The endlessly deep gorge Wadi Muay Dinh invites fascinating exploration as it cuts south from the fringe of the Saik Plateau. Beautiful place and easier walking by scrambling than canyoning.
Jebel Akhdar:- Jebel Akhdar, primarily made of limestone and sand, is also known as the Green Mountain for the bushes and trees that flourish there, thanks to the 300 millimeters of rainfall it obtains annually. One among Oman's most visited tourist destinations, Jebel Akhdar is known for its walnut orchards, fruit orchards, and date plantations. It also has a distinctive rose water aroma filtered and distributed to neighboring settlements' homes. Hence, you'll have an incredible journey that pleases the whole of your emotions with Jebel Akhdar!
Drive to Al Ain Village 17 Km, 20 Minutes.
Jebel Akhdar:- Jebel Akhdar, primarily made of limestone and sand, is also known as the Green Mountain for the bushes and trees that flourish there, thanks to the 300 millimeters of rainfall it obtains annually. One among Oman's most visited tourist destinations, Jebel Akhdar is known for its walnut orchards, fruit orchards, and date plantations. It also has a distinctive rose water aroma filtered and distributed to neighboring settlements' homes. Hence, you'll have an incredible journey that pleases the whole of your emotions with Jebel Akhdar!
Drive to Al Ain Village 17 Km, 20 Minutes.
Al Ain Village :- The village of Al Ain, one of the most beautiful villages in Oman's Saiki Plateau. Located on the edge of the Bani Habib Valley, it is famous for its fields, green mountain terraces and rose gardens. Pomegranates, apricots and walnuts grow abundantly in the valley below the village of Bani Habib, with rural terraced fields. In the valley you can see the ruins of an old abandoned village.
Drive to Wadi Bani Habib and Old Houses 10 Km, 15 Minutes.
Wadi Bani Habib:- In the Jebal Akhdar, an idyllic deserted Omani settlement is called Wadi Bani Habib. People advise visiting late in the day and early morning to avoid crowds and enjoy the town to yourself, which seems to get crowded during the daytime. You may take a quick stroll down to this hamlet or observe it from the view as the car moves by. Near Nizwa, in the Jabal Al Akhdar ranges, which are an extension of the Al Hajar highlands, is where you'll find Wadi Bani Habib. The Wadi, which is 2000 meters above sea level, is filled with fruit palms.
Drive back to Nizwa.
Overnight in Nizwa.
Day 7
From Nizwa to La Hamra
You will visit Jabreen-Bahla-Wadi Ghul-Wadi Nakhar-Grand Canyon-Misfat AL Abreen-Al Humra.
Drive to Jabreen 44 km, 35 Minutes.
Jabreen Castle:-Jabreen Castle rises majestically from the neighboring plain without opposition. Even though there is an abundance of defenses, Jabreen is among the most charming and well-preserved fortresses out there. Hence it's worth the struggle to scale another series of battlements. You've to head towards the flagpole for a bird's-eye glimpse of the courtyard with honeycomb windows at the keep's center. The spaces here have unique colored ceilings. In contrast to other castles and forts in Oman, Jabreen Castle was constructed in 1675 by Imam Bil-Arab Bin Sultan and served as a significant hub of education for Islamic law, medicine, and astrology. Within the extensive battlements, there's a great deal to understand about the castle's history.
Drive to Bahla Fort 9 Km, 15 Minutes
Bahla Fort:- Bahla Fort, among the biggest in Oman, now towers over the expansive contemporary community of Bahla following years of repair. It was constructed by the Bani Nabhan clan, which ruled the region from the twelfth to the fifteenth century, and was designated a Unesco World Heritage Site in 1987. Although this massive fort has a couple of interpretive panels, its expansive vista from the castle walls and size are its main draws. A beautiful illustration of a medieval Islamic society built over the Falaj is the neighborhood's mud-brick homes (irrigation channels). The winding roads here are best explored on foot.
Drive to Wadi Nakhar/Wadi Ghul 32 Km, 40 Minutes
Wadi Nakhar (Photo Stop):- Nakhar Wadi is also called the Middle East's Grand Canyon. This location is accessible only after taking a lengthy, winding route and a hike atop the mountain. Indeed, this keeps it from becoming overrun with visitors. Additionally, it's a great chance to interact with indigenous shepherds who live in little communities precariously perched on rock faces.
The most incredible canyon in Oman is Wadi Nakhr, which is located beneath the tallest peak in the nation. The adjacent walls rise more than 1000 to 1500 meters above the canyon's floor. The sight from this canyon is magnificent because of the neighboring farmland
Wadi Ghul (Photo Stop):- One kilometer down to Wadi Ghul, Oman's Grand Canyon, may be seen from the flat terrain beneath the summit of Jebel Shams, Oman's tallest mountain, which rises to 3,000 meters. It's difficult to imagine the size of this canyon and the plunge from this location, known as "the balcony." The canyon's strata and old igneous rocks make it nearly unearthly. Arizona's Grand Canyon, it's the World's second-deepest canyon and the deepest in the Middle East.
The Ghul hamlet, a group of medieval mud houses carved into the hillside, is opposite the valley's other side. The green contrasts well with orange areas and peaks with modest date orchards and agricultural holdings. The trekking trail starts near an old Ghul hamlet that has been deserted. You may take a scheduled guided trip or travel to a spectacular canyon using your car. However, it's advisable to move with a four-wheel vehicle.
Jabal Shams (Oman's Grand Canyon):- Welcome to the Grand Canyon of Arabia in the Jebel Shams Mountains of Oman. It's a top-notch attraction offering breathtaking views and he's one of the country's best kept secrets. Bare Bare, a breathtakingly beautiful dark hill, the rare formation of Jebel Shams, or 'Mountain of the Sun', is 3,000 meters high and extends hundreds of kilometers into the Western Hajar Mountains.
Misfat Al Abriyeen :- Today there is no hurry for you. You can complete every famous and attractive destination of Misfat al Abriyeen. Today you will explore the natural and authentic beauty of the village. Have breakfast and roam around the village to feel how locals live their regular lives. Preserve the place in your heart forever. First, you will explore the Aflaj or Grassy Gardens and then stroll around the mountainous village.
Overnight in Al Hamra.
Day 8
Drive from Al Hamra to Musannah
After the breakfast.
You will visit Bilad Sayt-Wadi Awk-Rustak Fort-Al Hazm Castle
Bilad sayt:- A typical fairytale village of past Arab settlements, Bilad Seit is one of Oman`s most picturesque villages. Located at the foot of the Hajar Mountains, he is one of the most beautiful places in Oman. You can take a walk through the village and enjoy the panoramic beauty of the village. Due to its high position in the Jabal Shams Mountains, Bilad Seit enjoys moderate daytime temperatures even in the summer.
Wadi Awk and Snake Canyon:- Snake Canyon, commonly referred to as Wadi Bani Awf, offers a more challenging hike that includes swimming and abseiling. You may choose from two available options. Based on your team's pace, the lengthier of the 2 takes around five or six hours. The initial abseil is roughly a twenty-meter dive down from there. The following step is to dive into the water and swim towards the subsequent section of the walk. Occasionally, you have to climb over or around large stones.
Drive to Wadi Nakhar/Wadi Ghul 32 Km, 40 Minutes
Rustaq Fort:- A tour to Oman's Al Rustaq Fort, built during the thirteenth century, is a must-visit for any vacation there. This is among the nation's most renowned and significant castles, and for tourists, it also has one of the best-looking exteriors. The three-story fort contains four twenty-meter, i.e., 65-foot high turrets, a weapons chamber, a mosque, and a prison. The fort's summit is well worth the climb there! Superb views are provided on all sides. However, it's advisable to carry water. Based on the weather, the ascent to this fort's summit might be very warm.
Al Hazam castle:- One of Oman's most stunning fortresses is Al-Hazm Castle, located in Rustaq's Batinah area. The Ministry of Tourism has been renovating it for some time. It has recently reopened for the public with contemporary electronic interpreters and displays that make a tour of this palace worth visiting for anybody visiting Rustaq. Al-Hazm Castle was constructed at the onset of the eighteenth century after the Al-Yarubi clan took control over Oman and declared Rustaq as the state capital.
Overnight in Musannah
Day 9
Drive from Musannah to Muscat
You will visit Nakhal Fort-Ain thowara-Wakan Village
Drive to Nakhal 61 Km, 45 Minutes.
Nakhal Fort:- Although the government rebuilt much of the existing walls for this castle in the seventeenth century, it was initially constructed in the pre-Islamic periods (i.e., ninth century). Various defenses and guns surround the fort's peak, and the fortifications are formidable. In the background, you may even make out the craggy Al Hajar Mountains. It's rewarding to stroll in a roundabout the exterior of the castle prior you explore the interior to get a more profound examination of the ramparts. These are awesome, and they somewhat take you back to the medieval era.
Drive to Ayn Thowarah 3 Km, 8 Minutes
Ayn Thowarah:- This is a hot spring that is located beside Nakhal Fort naturally. In Nakhal, you must explore Al Thawarah Hot Spring, one of Oman's most fabulous thrilling tourist destinations. The Nakhal Fort isn't too far from the swimming hole, and an artificial swimming pool and a river in which the spring flows are pleasant for a walk. It would be best if you went during the weekdays because the weekend is usually very crowded.
Drive to Wakan Village 48 Km, 1 Hrs.
Wakan Village:- The village is located at 2,000 meters above sea level in Wadi Mastar, Wileit Nakhal, South Al-Batinah Governorate. This village is 150 kilometers from Muscat. The road leading to the village passes through a series of valleys that can only be reached by four-wheel drive vehicle. The region has warm summers and cold winters. Visitors observe many agricultural terraces with fruit trees, including grapes, pomegranates, apricots, and some legumes.
Drive back to Muscat 134 Km, 1 Hrs. 35 Minutes
Overnight in Muscat.
Day 10
Departure from Muscat International Airport
Arrive in Salalah proceed to the hotel and check in.
Day for relax
Overnight in Salalah
Day 11
After the breakfast
You will see Khur Ruri(Samhuram)-Taqah Castle-Taqah Beach Photo Stop-Al Baleed Museum and Archiological site.
Khur Ruri(Samhuram):- Sumhuram archaeological park is one of the beautiful bays of Dhofar, and it was previously one of the leading trading ports of frankincense and known as Khor Rori. This heritage site is spread over 25 miles of East Salalah on a hilltop that overlooks the freshwater stream of the Khor Rori. It is a fascinating park that serves as a museum and archaeological park
Taqah Castle:- Taqah Castle is one of the most visited and famous castles in Oman. This gen is comparatively built new than other castles. This beautiful castle is located in Taqah's fishing village, surrounded by white sand beaches. This castle is well maintained and preserved and known as one of the famous forts of Oman.
Taqah Beach:- Enjoy the beautiful beach of Taqah.
Al Baleed Museum and Archiological site:- A jewel landscape in Salalah is included in UNESCO's list, and a prominent place for history lover visitors. It is an open archaeological site on the Arabian Sea coast and lies close to Haffa Souq and Al Husn Palace.
Overnight at Salalah.
Day 12
After the breakfast
You will see Sultan Qaboos Mosque-Wadi Darbat-Tawi Attair Sink Hole-Gravity Hills-Mirbat-Sadah Beach and Castle
Sultan Qaboos Mosque:- One of the largest mosques in the Dhofar region is situated in Salalah. This mosque is in the city's center, an original and authentic display of Islamic architecture decorated with marvelous chandeliers, wall patterns, and green carpets. This place is a huge attraction and Stays crowded all over the year. So visitors during Khareef season or any other part of the year can visit this mosque.
Wadi Darbat:- A must-see on any vacation to Salalah is Wadi Darbat, which is lush all year round. A stream with tree-lined sides and, frequently, camels grazing on them may be found at the wadi's highest echelons. However, viewing the travertine curtain first from the bottom will provide a great view. You can also see the cascade and the other pools below it. From the parking lot, a small trail leads into the forest. Follow this and climb just a few rocky outcroppings until you can see the waterfall clearly and in all its splendor.
Tawi Attair Sink Hole:- One of the world's most giant sinkholes, spanning 150meters wide and 211m deep, is located near Wadi Darbat. Although many tourists stop here, most just stroll towards the edge's viewing deck, take a quick look around, and then get back in a Landcruiser. Avoid making this error! You won't be impressed at all because the sight from the summit is pretty constrained.
Gravity Hills:- At Salalah Anti Gravity Point, watching the automobile move up the slope in neutral without no acceleration is an incredible sight. This is something special. The car may go between 40 and 60 kilometers per hour without accelerating.
Mirbat:- Mirbat Castle, the most famous and crucial twins of Salalah.Being the capital of this region years back, it is full of history. Mirbat Castle carries a history of exporting and breeding horses. This town gained fame because of the legendary battle fought on 19th July 1972. Mirbat Castle played an important administrative and defensive role between the Yemeni communist supporters and British troops. This castle got renovated and restored in 1991 and opened to the public. It was declared a tourist site in 1996. It showcases the traditional intensity of Dhofar and several other Sultanate governorates.
Sadah Beach and Castle:- A crucial trade center where frankincense was traded for hundred years. During the time of Sayyid Taimur bin Faisal, this Sadah Castle was one of the crucial pillars which guarded the Dhofar governorate. As it lies in the far east of the region, this castle plays the role of a watchman. At first glance, this night disappoints you because it might appear worn out and old buildi6, but believe me, it is full of surprises. This surprising building is featured embroidered textiles, cultural antiques, and colorful interiors, which gives a homey feeling. Visitors can explore the three rooms of a castle, including the kitchen, which contains imported porcelain, antique pictures, and pottery.
Overnight in Salalah.
Day 13
After the breakfast
You will see Mughsail Beach-Ayn Khor Fall-Dhalkut Village.
Ayn Khor Fall:- Ayn Khor Waterfall is one of the tourist attractions around the world during the Kharif season in Salalah, Oman. also its known as Raysut waterfall. it is 20 km away from the city of Salalah, This piece of Heaven is accessible with saloon cars as well but 4×4 are recommended because of off road drive and area near to waterfall is rocky, made of small stream stones.
Mughsail Beach:- Mughsail Blowholes at Marneef Cave is one of the most crowded places in Salalah. A combination of natural and stunning fountains and beaches is just mesmerizing. It is a year-round destination. During the kareef season, the natural fountains reach more height than in other seasons. Visitors can experience bird watching, barbeque making, and horse riding at the beach, which are favorite activities. It is the ultimate picnic spot that can be visited in all seasons.
Overnight at Salalah.
Day 14
After the breakfast,
Enjoy your day at the beach
Overnight at Salalah.
Day 15
After the breakfast,
Enjoy your day at the beach
Overnight at Salalah.
Day 16
Departure from Salalah to Muscat
Arrive in Muscat proceed to the hotel and check in.
Overnight in Muscat.
Day 17
Arrive in Khasab proceed to the hotel and check in.
Day for relax
Overnight in Khasab
Day 18
After the breakfast,
Activity of the day Dolphins watching, Snorkeling and swimming.
Dolphins Watching:- Many boat service companies can give you a dolphin shows experience. If you like seas, you will definitely like this. It will give you the excitement of dolphins and the experience. The most popular place for dolphin shows is the Musandam Sea.
Snorkeling and swimming:- Experts say this is the most exciting activity on the Peninsula of Musandam. Snorkeling is not something you can do anywhere, and you are not allowed to do such things even if you want to. You can be in the heart of the ocean and see some of the beautiful creatures of nature inside the water, such as Starfish, reef sharks, tiger fish, and other marine life creatures.
Overnight in Khasab.
Day 19
After the breakfast
You will embark onthe Dhow Cruise and visitKhasab Castle.
Dhow Cruise:- A full-day dhow cruise on Khasab Musandam is a great opportunity to spot dolphins, snorkel and enjoy the beautiful scenery of the Musandam fjords. A full-day dhow cruise in Khasab takes you to historic Telegraph and Seebi islands for the best swimming and snorkeling moments in the Musandam fjords. Khasab Dhow Cruise`s full-day cruise includes a delicious traditional Omani lunch and unlimited drinks snacks.
Khasab Castle:- The Khasab Castle is situated in the Musandam Peninsula's provincial capital Khasab. When the Portuguese conquered the Khasab Province in the seventeenth century, they constructed it as a component of their strategy to seize the power of the Strait of Hormuz, a confined passage from the Arab Peninsula to the Arabian Gulf. The Omanis used it in 1624 while they fought the Portuguese out of the nation. Later, it served as both a prison and the residence for the Wali, the administrator of Khasab.
Overnight in Khasab.
Day 20
After the breakfast.
You will visit Harim Mountain tour
Harim Mountain:- Jabel al Harim is also known as the mountain of women. Jabel al Harim is the highest peak of the Musandam, about 2080 meters above sea level. The Jabel al Harim has got some beautiful vistas and spectacular inspiring landscapes. This place mainly attracts tourists with the new soft green grass around the spring. You can also view the beautiful scenery of the Strait of Hormuz.
Overnight in Khasab.
Day 21
Departure from Khasab to Muscat to your next destination.